Chiesi Limited is part of Chiesi Group, based in Parma, Italy.
Chiesi Farmaceutici is an international research-oriented group with over 80 years' experience in the pharmaceutical sector, and is present in 29 countries including the UK. The group researches, develops and commercialises innovative medicines in respiratory disease, special care and rare disease therapeutic areas.
The Company was founded in 1935, as a family firm. Chiesi spans the globe, employing more than 5,000 people worldwide and sells its products in more than 80 countries.
Chiesi Group is different to many pharmaceutical companies, not just because it is a family owned company, but because it is the largest pharmaceutical company to date with B Corp® certification.
Find out more about Chiesi's sustainability journey here.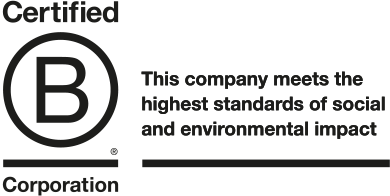 Chiesi in cystic fibrosis (CF)
Chiesi has been developing respiratory medicines for more than 30 years. CF is part of our Special Care business unit which also includes Neonatology and Transplantation. Chiesi are also expanding into medicines for other rare diseases.
Chiesi are committed to supporting CF specialists and their patients, in the UK and Ireland, through various CF initiatives, including a number of meetings and events for healthcare professionals each year.
A continually ageing CF population presents the challenge of needing more treatment options to help maintain good health for longer.1,2
At Chiesi, we are committed to tackling the continuing challenges of the management of CF, by providing medicines which aim to protect lung health, particularly through adulthood.
The Chiesi CF portfolio includes three inhaled treatments for people with CF; two inhaled antibiotics and a hyperosmotic mucolytic:
Quinsair® is an inhaled antibiotic licensed for the management of chronic pulmonary infections due to Pseudomonas aeruginosa in adult patients with cystic fibrosis.3

Bramitob® is an inhaled antibiotic licensed for the management of chronic pulmonary infection due to Pseudomonas aeruginosa in patients with cystic fibrosis aged 6 years and older.4

Bronchitol® is licensed for the treatment of cystic fibrosis in adults aged 18 years and above as an add-on therapy to best standard of care.5
You can find out more about our medicines here or request contact from your local Chiesi CF Hospital Specialist.
You can also explore information for patients prescribed Chiesi CF medicines in the patient section of this website.
References:
Geller et al. 2011. Pharmacokinetics and Safety of MP-376 (Levofloxacin Inhalation Solution) in Cystic Fibrosis Subjects
Flume et al. 2016. A phase 3, multi-center, multinational, randomized, double-blind, placebo-controlled study to evaluate the efficacy and safety of levofloxacin inhalation solution (APT-1026) in stable cystic fibrosis patients
Quinsair® Summary of Product Characteristics. Chiesi Limited.
Bramitob® Summary of Product Characteristics. Chiesi Limited.
Bronchitol® Summary of Product Characteristics. Pharmaxis Europe Limited.
IE-CF-2000161 | Nov 2020